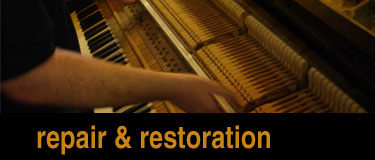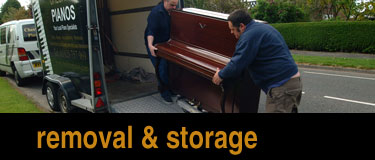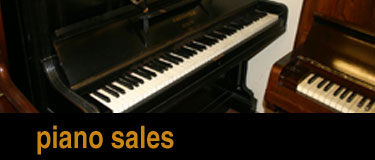 Cheshire Pianos was formed in 1990 by David Finegan on the completion of a three year course in Piano Technology at the Royal National College, Hereford . 
The college at Hereford gained its Royal charter mark for excellence in its service to the Royal family, and indeed the instructors at the college are the piano tuners employed by the Queen and her family to look after the many instruments in their possession. After achieving a rare "honours" grade in his exams, David has continually developed the business to the present day, specialising in all aspects and areas involving pianos.
Cheshire Pianos can offer piano tuning both concert and domestic, repairs, either minor on site, or full refurbishment in the workshop and re-polishing is done to a high standard whether traditional french polishing, spray finishing or polyester.
Our showroom contains both new and secondhand instruments with over one hundred in stock. Cheshire Pianos has a dedicated removals team equipped to handle short and long distance removals and storage is available over long or short term. Cheshire Pianos has a tuning client base of four thousand customers including many celebrities from the worlds of music, both pop and rock, and sport, some of whom are listed elsewhere on this site.
Our workshops and showrooms are open to the public Monday to Friday 9.00am to 5.00pm and Saturday 11.00 till 3.00 it is still adviseable though to give us a ring on
01925 757969 to make sure that someone will be available to show you round or to advise on all your piano requirements.